Follow the easy steps below to install Insignal on your wordpress website
Step 1 – Install Plugin
Download the plugin from here: Download Plugin‍
1. Open your WordPress dashboard.

2. Go to Plugins -> Add New

3. Select "Upload Plugin" and upload the downloaded plugi
Step 2 – Tracking Code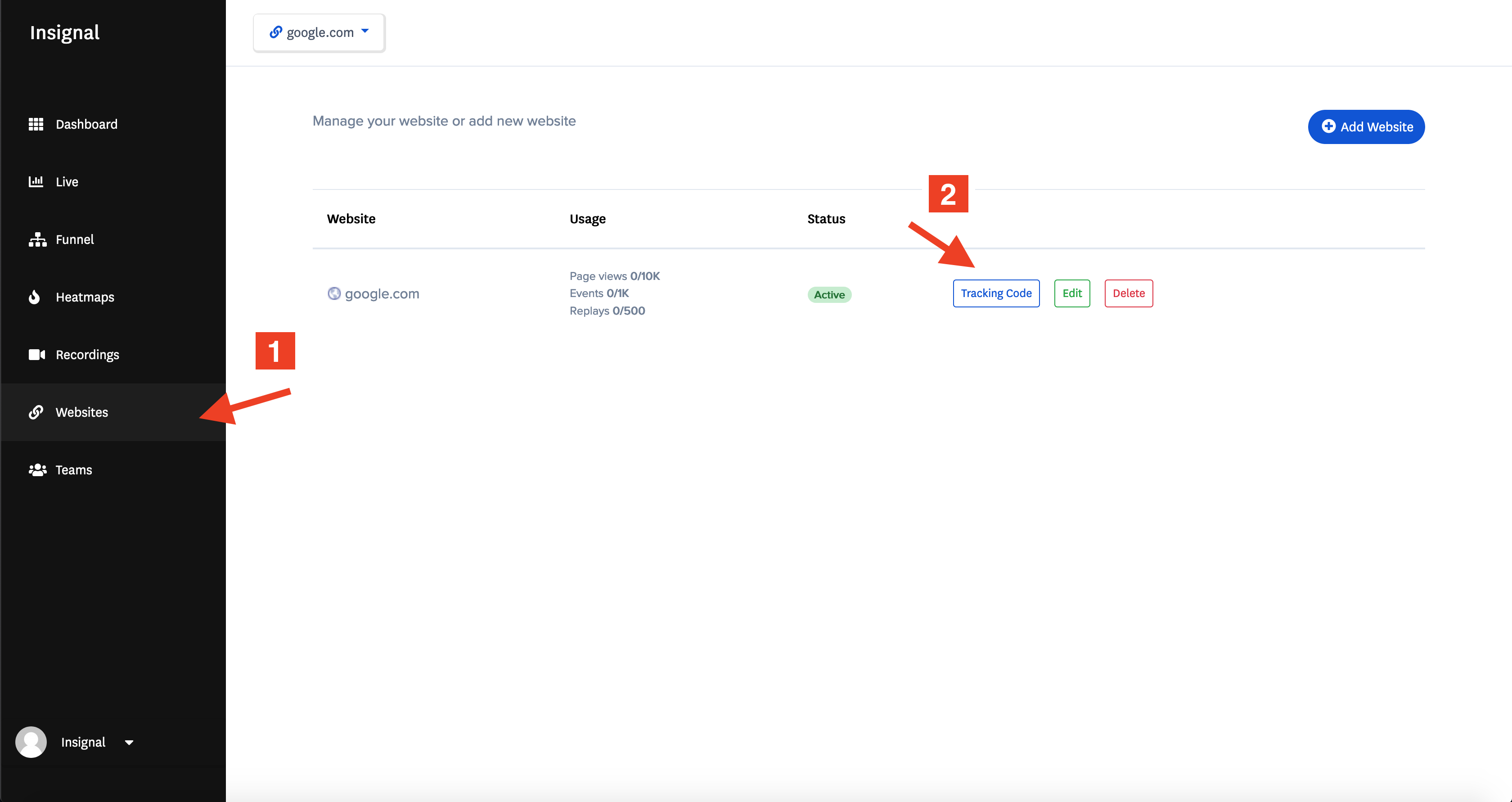 1. Open your Insignal dashboard.
‍
2. Go to Websites
‍
3. Click on "Tracking code" and copy the code.
Step 3 – Activate Insignal
1. Open your WordPress dashboard.
‍
2. Go to Settings -> Insignal
‍
3. Paste your code in the box and click save
That's it. 🎉 You have successfully installed Insignal in your wordpress website.